Dr. Alexander Mihai Popovici
Chief Executive Officer and Chairman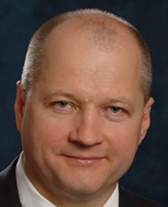 Dr. Popovici is the founder and former CEO of 3DGeo Inc. The company grew from 2 employees in Palo Alto to an international corporation with offices in Houston, Santa Clara, Buenos Aires, Rio de Janeiro, and representation in Beijing and The Hague. In 2001, 3DGeo was recognized as one of the Top 100 Innovative Companies by InfoWorld. In 2007, 3DGeo won the Hart E&P Meritorious Award for Engineering Innovation, nicknamed the "Oscar" of geophysics. In 2008, 3DGeo won the IEEE Spectrum Technology Award. 3DGeo Inc was sold in 2008.
See More →
Dr. Popovici holds a Ph.D. (1995) and a M.S. (1991) in geophysics from Stanford University, and an equivalent B.S. (1985) in geophysical and geological engineering from University of Bucharest. Dr. Popovici's industry experience includes work in the seismic processing research department for Halliburton Geophysical Services in Dallas and Houston, and EM acquisition and processing contracts with the University of Bucharest. From 1987 to 1988, he was employed at Guzik Technical as a staff engineer for magnetic recording and software development and remained a consultant there until 1993. He has several patents in the field; over 70 publications in conference proceedings, books, trade journals, and research reports; and has invited to give numerous talks at conferences, geophysical associations, and geophysical workshops. He is the past Chairman and a founding board member of Geoscientists Without Borders, an SEG Foundation program that supports humanitarian applications of geophysics around the world.   
← See Less
Mr. Dan Negut
President & CTO Z-Terra North Inc.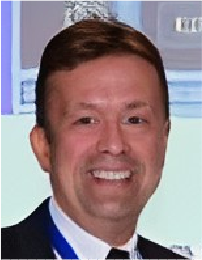 Dan Negut is President & CTO at Z-Terra North Inc., the Canadian subsidiary of Z-Terra Inc., a provider of state-of-the-art geophysical and geological technology, services and software for the upstream oil and gas industry.  He holds a M.Sc. (1977) degree in geophysical and geological engineering from University of Bucharest, Romania.
See More →
With 44 years of processing experience, Dan has extensive Time & Depth, Land & Marine and 2D & 3D expertise on projects situated in 77 countries around the world.
Dan has a proven record of successfully completing processing projects in both structural and stratigraphic geological settings for numerous global Oil and Gas Companies.
Dan has a significant contribution to hands-on processing and publishing papers on Diffraction Imaging, Pre-Stack Interpolation, Deblending, Fault Shadow Zone Imaging, and Azimuth Move-Out.  
← See Less
Mr. Julian Ceha
President for Europe, Africa, and the Middle East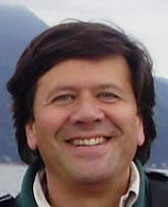 Mr. Ceha joins the Z-Terra management team after working as an energy consultant (advisor and investor) for the oil and gas industry in The Hague. He has more than 25 years of technology and operations experience in the oilfield services industry. His global experience and international contacts have been built over many years working internationally in senior positions for Schlumberger, the world's leading oilfield service company.
See More →
He served as Vice President Land Acquisition and Data Processing for WesternGeco. He has taken on a senior corporate role as Director HR WesternGeco worldwide (based in the UK) and also served as Geo-Market Manager in New Delhi for Schlumberger, managing Oilfield Services in the region. He has lived and worked in Russia, India, Egypt, the Kingdom of Saudi Arabia, the United Kingdom, West Africa, and most recently The Hague. Mr. Ceha joined Schlumberger as a Field Seismologist in 1987. Mr. Ceha holds a B.S. in Geophysics from the University of Calgary and has had progressive management training with IMD Business School in Lausanne. He is a member of the European Association of Geoscientists and Engineers (EAGE) and the Society of Exploration Geophysicists (SEG).  
← See Less
Mr. Devon Dowell
Vice President of Seismic Processing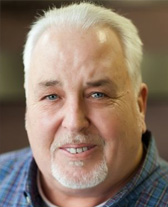 Mr. Dowell received a B.S. in Geology from San Diego State University in 1981. From 1971 to 1975 he served in the United States Navy (Honorable Discharge) where he received the Presidential Unit Citation, the Republic of Vietnam Meritorious Unit Citation, the Vietnam Campaign Ribbon, the Vietnam Service Medal, and the National Defense Service Medal.
See More →
In 1981 he joined Geophysical Service Inc. (GSI) as Geophysicist in the Data Processing Research and Development department. In 1987 GSI merged with Halliburton Geophysical Services (HGS) where Mr. Dowell worked as Senior Geophysicist until 1993, when HGS was acquired by Western Geophysical. At HGS Mr. Dowell continued his position in the Data Processing R&D group working on the development of different seismic processing applications, training, and technical sales. Mr. Dowell continued at Western Geophysical until 1995 as Senior Geophysicist.
In 1995, together with three colleagues from Western Geophysical Mr. Dowell founded Coherence Technology Company (CTC) a 3-D seismic data processing company that pioneered Coherency Technology in the oil-and-gas market. At CTC he served as Vice President of Operations and helped grow the company from three people in a small office to 125 employees with processing centers in Houston, Dallas, Calgary, London, Jakarta, and Lagos.
In 1999 Mr. Dowell co-founded ESeis Inc., a company providing lithologic prediction and well planning services and software. As Chief Operating Officer he was responsible for processing operations, information systems, contract negotiation, financial planning, and human resources. He negotiated the acquisition and merger of Ulterra Technologies, Geoscope Exploration Services, and Expro to secure intellectual property and raised seed capital.
In 2002 Mr. Dowell formed ADC Petroleum, an independent oil and gas exploration, geophysical, and geological consulting company. As President/CEO he negotiated a joint exploration agreement with Royal Dutch Shell to prospect in the onshore GOM applying emerging seismic imaging and drilling technology to reduce risk and enhance reserves.
In 2008 Mr. Dowell joined 3DGeo as Senior Geophysicist in charge of Special Projects. In 2010 Mr. Dowell joined Z-Terra Inc.  ← See Less
Mr. Iulian Musat
Chief Software Technology Officer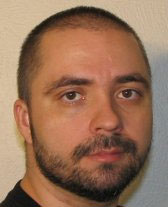 Mr. Musat is a software engineer and software architect with more than 15 years experience designing and implementing software products. He holds a M.S. in theoretical physics from the University of Bucharest.
Mr. Musat was one of the main developers at 3DGeo, where he authored many of the company's flagship products.
See More →
Mr. Musat's previous employment includes CornerSoft Technologies where he worked as a software developer and then as a team leader for several successful internet based projects, covering areas diverse areas such as distributed project management systems, distributed processing systems, and online banking. Prior to CornerSoft he worked for Dante Systems, were he developed real-time SCADA (Supervisory Control And Data Acquisition) and MMI (Man-Machine Interface) applications.   
← See Less
Dr. Nick Tanushev
Chief Scientist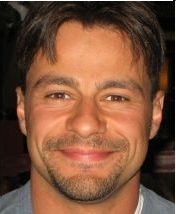 Mr. Tanushev received a Ph.D. in Applied Mathematics from UCLA in 2007 and a B.S. with Honors in Applied and Computational Mathematics from Caltech in 2002. Most recently, from 2007 to 2011, he was an NSF RTG Postdoctoral fellow and lecturer at UT Austin. Dr. Tanushev's graduate and postdoctoral research was focused on high frequency wave propagation, in particular on methods based on Gaussian beams with applications in seismic migration.
See More →
During his academic career, he has taught undergraduate courses, including multivariable calculus and real analysis, refereed articles for several scientific journals, and organized workshops on Gaussian beams.
He is a member of the Society of Exploration Geophysicists (SEG),the European Association of Geoscientists and Engineers (EAGE) and the Society for Industrial and Applied Mathematics (SIAM).   ← See Less
Mrs. Catherine Popovici
Chief Financial Officer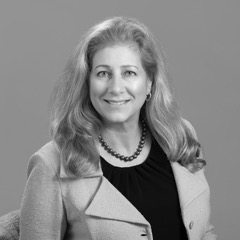 Catherine Popovici has over 30 years of finance leadership experience in the technology, manufacturing and energy industries. Catherine has worked with companies of all stages of development: from seed stage through IPO to mature public enterprises. Most recently she was Director of Financial Solutions at BP, an energy company, where she ran global teams that implemented large-scale finance process automation initiatives.
See More →
Prior to that, she was CFO of SPX Flow Technology Americas, a global industrial equipment manufacturer. Prior to that she served as CFO of 3DGeo Development, Inc., a seismic imaging company, that was sold in 2008. Prior to moving to Houston, Catherine was Corporate Controller of Silicon Storage Technology (NASDAQ: SSTI), a global fabless semiconductor manufacturer headquartered in Silicon Valley. Catherine began her career at Pricewaterhouse Coopers in Silicon Valley where she managed audits, IPOs and acquisition projects for semiconductor and software companies. Catherine earned her BA from Stanford University, her MBA from Santa Clara University and is a licensed CPA. ← See Less