Dr. Tijmen Jan Moser
Technical Advisor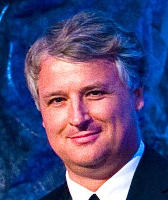 Dr. Tijmen Jan Moser holds a Ph.D. from Utrecht University and has served as a geophysical consultant for numerous companies and institutes (Amoco, IFP, Karlsruhe University, Bergen University, Norsk Hydro, Geophysical Institute of Israel, Fugro-Jason, Horizon Energy Partners). In recent years he has been working as an independent geophysical consultant. His main interests include seismic imaging, asymptotic methods, and diffraction imaging, a subject on which he has authored many influential papers.
See More →
Dr. Moser received the Loránd Eötvös Award from the European Association of Geoscientists and Engineers (EAGE) in 2006, together with Evgeny Landa and Sergey Fomel for their Geophysical Prospecting paper "Path-integral seismic imaging", and in 2009 for his First Break article, "Validating the velocity model: the Hamburg score." He is Editor-in-Chief of Geophysical Prospecting, a member of the Society of Exploration Geophysicists (SEG) and Mathematical Association of America, and an honorary member of EAGE.
← See Less
Dr. Paul Sava
Technical Advisor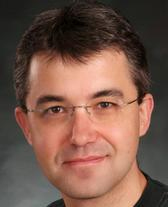 Dr. Sava is an Assistant Professor of Geophysics and a member of the Center for Wave Phenomena at Colorado School of Mines. He holds an Engineering degree in Geophysics (1995) from the University of Bucharest and a M.S. (1998) and a Ph.D. (2004) in Geophysics from Stanford University where he was a member of the Stanford Exploration Project. His main research interests are in wavefield seismic imaging, stochastic imaging and inversion, computational methods for wave propagation, numeric optimization, and high performance computing.
See More →
He is the recipient of a Stanford Graduate Fellowship (1997-2000) from Stanford University and a Jackson Young Scientist Fellowship (2006-2007) from the University of Texas at Austin. He is also the recipient of three Awards of Merit for best student presentations at the Annual Meeting of the Society of Exploration Geophysicists in 1999, 2001, and 2004 and of a Honorable Mention in the category of Best Paper in Geophysics in 2003 for "Angle-domain common-image gathers by wavefield continuation methods," co-authored with Sergey Fomel. The Society of Exploration Geophysicists recognized him in 2007 with the Reginald Fessenden Award for his work on wave-equation angle-domain imaging.
← See Less
Dr. Sergey Fomel
Technical Advisor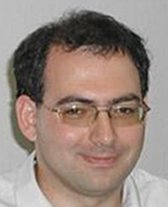 Dr. Fomel is an Associate Professor at The University of Texas at Austin in the Department of Geological Sciences and also works in the Bureau of Economic Geology. He received a Ph.D. in Geophysics from Stanford University in 2001 and previously worked at the Russian Institute of Geophysics, Schlumberger Geco-Prakla, and the Lawrence Berkeley National Laboratory.
See More →
Dr. Fomel received the J. Clarence Karcher Award from the Society of Exploration Geophysicists in 2001 and the Best Poster Presentation Award from SEG in 2007. He also shared the Honorable Mention Award from SEG with Paul Sava in 2004 for their Geophysics paper "Angle-domain common-image gathers by wavefield continuation methods" and the Lorand Eotvos Award from the European Association of Geoscientists and Engineers with Evgeny Landa and Tijmen-Jan Moser in 2007 for their Geophysical Prospecting paper "Path-integral seismic imaging."
Dr. Fomel serves as an Associate Editor for Geophysics and devotes part of his time to developing Madagascar, an open-source software package for geophysical data analysis. ← See Less